The MDB-Compact is a filtration unit with an unbeaten technology
Recommended for
Automated production processes
(Laser) welding
Cutting
With the MDB-Compact Plymovent brings you the proven and unbeaten technology of the MultiDust Bank in a compact and pre-assembled range of models. The MDB-COMPACT is available with a wide choice of filter media and can be used for almost any airborne dust pollutant*. Due to its compact design the MDB-COMPACT is the ideal choice for applications where a filter is needed near to the source of pollution.
Features
Pre-assembled compact design with integrated fan
Front panel cartridge changing
Easy to empty dust drawer
SilentFlowTM duct free noise reduction for compact installation
Ram-AirTM pulse amplifier provides better cleaning for longer filter cartridge life and lower pressure loss
Dustbin level sensor optional
Step up your game against fumes and dust from automated production processes, (laser) welding and cutting with one of these options
MDB-2 Compact
Number of filter cartridges: 2, Capacity of dust drawer: 8.7 gallon (33 litres), Power (fan): 2.2 kW (3 HP), Max. airflow: 2850 m3/h (1675 cfm)
MDB-4 Compact
Number of filter cartridges: 4, Capacity of dust drawer: 19 gallon (72 litres), Power (fan): 4.0 kW (5 HP), Max. airflow: 5025 m3/h (2960 cfm)
MDB-6 Compact
Number of filter cartridges: 6, Capacity of dust drawer: 19 gallon (72 litres), Power (fan): 7.5 kW (10 HP), Max. airflow: 7180 m3/h (4225 cfm)
Metalworking industry
Plymovent is renowned for its expertise in capturing and filtering fumes from metal welding and cutting. In this industry, the MDB-COMPACT is the filter of choice for automated production processes that need a small dedicated filter like (laser) welding, and cutting. Whether the fumes are dry or oily** the MDB-COMPACT can do the job.
SilentFlowTM duct free silencer
The MDB-COMPACT has an integrated fan placed in a SilentFlowTM sound absorbing box. SilentFlowTM reduces both the mechanical and airflow noise of the fan. An acceptable noise level without additional ducting*** at the exhaust side of the filter makes the overall installation more compact and easier to install.
Ram-AirTM low operational costs
A Ram-AirTM pulse amplifier is placed in each filter cartridge and disperses the pulse energy directly to the filter medium. The results are significant: cleaner filters, lower pressure drop, less compressed air and energy consumption. Ram-AirTM means low operational costs.
Plymovent BiCo filter cartridges last longer
Filter life is not only determined by cleaning efficiency but more often by the strength of the bonding between the fibers in the media. When the bonding breaks, the pressure drop rises immediately and airflow drops. This normally means a costly filter cartridge replacement. Plymovent BiCo cartridges are based on state of the art bi-component technology. Plymovent selects only media with a proven performance and that is why Plymovent cartridges last longer.
Filter control via intuitive touch screen
The MDB-COMPACT PRO filter system is combined with the intelligent control platform ControlPro. It offers an extensive feature package to monitor and control the filter cleaning system based on adjustable threshold values, the type of extraction fan, the required airflow and the corresponding fan speed. By means of the user-friendly HMI with intuitive touch screen, all parameter settings of the system are configurable through a clear and easy accessible menu structure. And moreover, it gives a clear insight into the system status and performance at all times. When there are multiple MDB filter systems, they can be controlled by one single ControlPro.
If desired, you can extend this control system with ControlPro Connect. This is an advanced web portal that gives you the power to monitor, manage and control any number of filters from your PC, tablet or smartphone.
* not explosive dust
** at high oil content OilShield limestone feeder is recommended
*** if allowed by local standards, codes and legislation
Didn't find what you were looking for?
Our experts will be pleased to help you find a solution for your unique situation! Click here to get in touch with them.
Physical dimensions and properties
Material (housing):
Electro-zinc coated steel (according to DIN EN 10152)
Colour:
Front and back
Grey RAL 7011
Sides and top
Yellow RAL 1004
Dimensions:
MDB-Compact
Refer to Table 1 | Remaining specifications on page 4
ControlPro/Panel *)
400 x 400 x 210 mm (15¾ x 15¾ x 8¼ in.)
*) excl. switches and cable glands
ControlPro/HMI
255 x 165 x 125 mm (10 x 6½ x 4⅞ in.)
Filter cartridge
Filter cartridges are not included and must be selected and ordered separately. For more details: refer to the separate data sheet.
Available filter cartridges:
Filter material:
• CART-D Premium Plus
• BiCo spunbond polyester
• CART-D Premium
• Spunbond polyester
• CART-D Economy
• Cellulose
• CART-C
• BiCo spunbond polyester, antistatic
• CART-E
• BiCo spunbond polyester + PTFE impregnation
• CART-PTFE
• BiCo spunbond polyester + PTFE membrane
• CART-MB
• Cellulose with polypropylene microfiber overlay, electrostatically charged
Fan
Motor protection
By PTC thermistor
Compressed air system
Required compressed air quality
Dry and oil-free according to ISO 8573-3 class 6
Required pressure
4-5 bar (60-75 PSI)
Compressed air connection
Push-in fitting:
• In: G ⅜ in.
• Out: 12 mm
Electrical data
Connection voltage of fan
• 230V/3ph/60Hz*
• 460V/3ph/60Hz
• 575V/3ph/60Hz

* The compact design of the unit, in combination with a high air performance, is achieved by using 60 Hz fan technology. For this reason it is necessary to install a variable frequency inverter (VFD) for 50 Hz power grids (e.g. in Europe). For 60 Hz power grids a frequency inverter is optional.
Input voltage for magnetic valves
24V DC
Product combinations
SHIELD fire safety solutions (prevention):
Combination with SHIELD fire detection and suppression products is not possible
Options and accessories
CAR-KIT
Compressed air regulator
Compressed air sensor
(kit)
PRECO-N
Precoat material (for filter cartridges CART-D, CART-C and CART-E)
Precoat material (for filter cartridges CART-D, CART-C and CART-E)
• From Ø 250 mm to Ø 10 in.
• From Ø 400 mm to Ø 16 in.

An adapter from Ø 355 mm to 14 in. is not necessary
Frequency inverter
• VFD-2.2 (2,2 kW / 3 HP)
• VFD-4 (4 kW / 5 HP)
• VFD-5.5 (5,5 kW / 7.5 HP)
• VFD-11 (11 kW / 15 HP)

Refer to Table 1 for selection of frequency inverter (in the Product Data Sheet document at 'Downloads')
Scope of supply
Fan-filter unit - Mounting hardware - ControlPro (Panel + HMI) Not included: Filter cartridges - Frequency inverter
Shipping data
Harmonized Tariff Code
8421.3920.90
Country of origin
Netherlands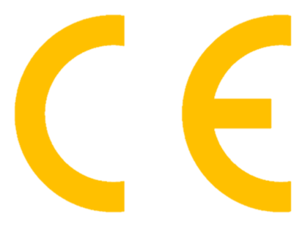 The MDB-Compact is in accordance with the following directives:
Machine Directive 2006/42 EC
EMC 2014/30 EU
LVD 2014/35 EU
ErP Directive 2009/125 EC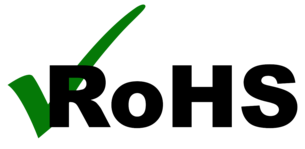 Directive 2011/65/EC (RoHS) valid as of 8 June 2011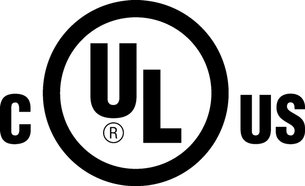 Ref. UL-508A
• 460V/3ph/60Hz (USA)
• 575V/3ph/60Hz (Canada)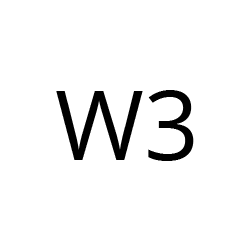 W3 compliant:
MDB-Compact with filter cartridges CART-PTFE/10 or CART-PTFE/15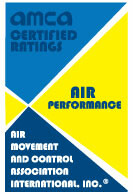 Plymovent certifies that the products shown herein are licensed to bear the AMCA Seal. The ratings shown comply with the requirements of the AMCA Certified Ratings Program.