The DualGo is a fume extractor with two arms - A real space saver
Recommended for
Light or occasional welding activities
Steel or stainless-steel welding
TIG welding
Auto repair shops
Agricultural sector
Welding schools
Technical college
DualGo is a fume extractor with two extraction arms both with a reach of up to four meters. The DualGo is mounted to the wall and is designed for fixed workplaces. DualGo has an extra powerful fan and a large filter of 26m2. It is designed to have both extraction arms in operation at the same time. DualGo has an acoustic 'filter full' alarm and an integrated spark deflection plate for enhanced safety.
Target group
The DualGo is recommended for welding processes that produce little fume (like TIG welding) or for workplaces where welding is occasional or is light. These conditions can be found for example in, in auto repair shops, welding schools, technical colleges, agricultural sector or small workshops.
Two versions
There are 2 versions of DualGo units: The DualGo and the DualGoPlus. The difference are the extraction arms connected to the filter unit. The length of the arm can vary from 2 to 4 meters. The DualGo range is recommended when 2 coils of solid welding wire are consumed, or 15 kg of welding electrodes per month. Both units meet the requirements regarding welding fume separation efficiency class W3.
DualGo
The DualGo has 2 hose tube arms connected to the filter unit. This hose tube arm, an EconomyArm (EA), is the economical option recommended for light welding activities.
DualGoPlus
The DualGoPlus is supplied with 2 metal extraction arms (KUA). The KUA extraction arms are the 'Number One' choice of our customers, thanks to their user-friendliness, flexibility and easy operation.
Step up your game against small amounts of welding fumes with this extraction arm
Hose tube extraction arm (EA or KUA) of 2, 3 or 4 meters
Features
Extra powerful fan to have both extraction arms in operation at the same time
Excellent price x performance
Two stage filter for longer filter life
Enhanced safety with integrated spark deflection plate
W3 marking
Didn't find what you were looking for?
Don't worry, we got a solution for your problem. Click here to get in touch with one of our experts.
Physical dimensions and properties
Material (housing):
ㅤ
Electro-zinc coated steel (according to DIN EN 10152)
Colour
Yellow RAL 1004, Grey RAL 7011
Weight (net), excl. arms
125 kg (276 lbs.)
Extraction arms
Hood opening
300 mm (11.8 in.)
Filters
Pre filter cassette:
Filter surface
1 m² (10.8 ft²)
Filter classification
ISO Coarse 70% according to ISO 16890
HEPA filter cassette:
Filter surface
26 m² (280 ft²)
Efficiency class
E12 according to EN 1822-1:2009
Welding fume class
W3
According to ISO 15012-1:2013
Performance
Extraction capacity (incl. extraction arm)
max. 1700 m3/h (1000 CFM)
Noise level (according to ISO 3746):
without silencer SAS-315
79 dB(A)
with silencer SAS-315
70 dB(A)
Electrical data
Power consumption
2,2 kW (3 HP)
Available connection voltage
400V/3ph/50Hz
Energy efficiency
IE3 / premium
Ambient and process conditions
Process temperature:
Max. relative humidity
90%
Suitable for outdoor use
No
Storage conditions
5-45°C (41-113°F). Relative humidity max. 80%
Scope of supply
Stationary filter unit, incl. fan and wall bracket ‒ Extraction arm (pre-assembled; excl. hose tube) (2) ‒ Hose tube (2) ‒ Hose clamp (4) ‒ Rotating flange (2) ‒ Arm swivel ring, incl. rubber collar (2) ‒ Extraction hood (2) ‒ Hood collar with safety
Order information
Connection voltage (400V/3ph/50Hz):
Connection voltage (400V/3ph/50Hz):
Logistics data
Gross weight (incl. pallet):
DualGo/2m+2m
156 kg (344 lbs.)
DualGo/3m+3m
169 kg (373 lbs.)
DualGo/4m+4m
173 kg (381 lbs.)
DualGo/2m+3m
166 kg (366 lbs.)
DualGo/2m+4m
168 kg (371 lbs.)
DualGo/3m+4m
171 kg (377 lbs.)
Packing dimensions (incl. pallet):
DualGo/2m+2m
80 x 120 x 135 cm (31.5 x 47.2 x 53.1 in.)
DualGo/3m+3m
100 x 120 x 175 cm (39.8 x 47.2 x 68.9 in.)
DualGo/4m+4m
100 x 120 x 225 cm (39.8 x 47.2 x 88.6 in.)
DualGo/2m+3m
100 x 120 x 175 cm (39.8 x 47.2 x 68.9 in.)
DualGo/2m+4m
100 x 120 x 225 cm (39.8 x 47.2 x 88.6 in.)
DualGo/3m+4m
100 x 120 x 225 cm (39.8 x 47.2 x 88.6 in.)
Features
Service indicator (buzzer)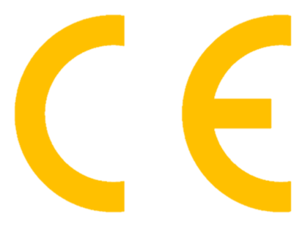 The DualGo is in accordance with the following directives:
Machine Directive 2006/42 EC
EMC 2014/30 EU
LVD 2014/35 EU
ErP Directive 2009/125 EC
W3