FlowGuard is a sensor to check and indicate the airflow in your extraction arm
The FlowGuard is an under-pressure sensor for mounting on an extraction arm or any other device to check whether the airflow is adequate. This is achieved by measuring the pressure difference inside and outside the extraction arm.
Recommended for
Applications where indication of present airflow in solid tube extraction arms is desirable.
Features
Easy installation
No electrical wiring
Configurable to arm diameter
Safety
Health and safety regulations such as the British Health and Safety Executive HSG 258 guideline and European EN ISO 21904 standard controlling airborne contaminants at work require, among other things, that users of welding fume extraction systems have the right to know if they are using proper extraction equipment.
Properly used extraction arms prevent welding fumes to reach the welder's breathing zone. FlowGuard confirms proper airflow by simple green LED.
This airflow sensor needs a partner in crime
The FlowGuard can be combined on any extraction device such as:
Extraction arms
Downdraft tables
Extraction ducts
Didn't find what you were looking for?
Our experts will be pleased to help you find a solution for your unique situation! Click here to get in touch with them.
Physical dimensions and properties
Supply voltage
4 batteries AA 1.5 V
Performance
Pressure setting
100 to 1370 Pa; configuration by DIP switches
Battery life
approx. 12 months
Product combinations
Any extraction device, such as:
extraction arms, downdraft tables and extraction ducts
Scope of supply
Housing with airflow sensor − Screw 3.5 x 16 (2) − Battery AA 1.5 V (4) − Instruction sheet
Logistics data
Packing dimensions
230 x 155 x 60 mm
Pressure and air flow
T-Flex | T-Flex/CW | Flex-2 | Flex-3 | Flex-4 | UltraFlex-3 | UltraFlex-4 | UltraFlex-4/LC
Minimum air volume flow rate*)
1025 m3/h
KUA-160 | MSA-160
Minimum air volume flow rate*)
651 m3/h
KUA-200 | MSA-200
Minimum air volume flow rate*)
1136 m3/h
*) According to ISO 21904-4:2020
INDICATORS
Green LED on:
FlowGuard stand-by; or airflow OK; and battery charge OK
Orange LED blinking:
airflow insufficient
Orange LED on:
batteries are low
LED off:
no airflow; and/or batteries are empty
FEATURES & BENEFITS
Intelligent control by microprocessor to save batteries
Pressure measurement by two air tubes: 1. inside extraction arm 2. reference pressure (environment)
reference pressure (environment)
Simple mounting on extraction arm or any other extraction device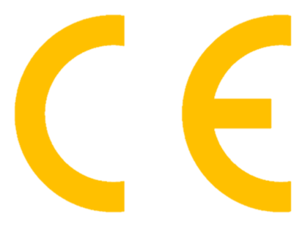 The FlowGuard is in accordance with the following directives:
ISO 21904-4:2020
Health and Safety Guidance HSG 258
EU Directive 2011/65/EU (RoHS)