The MDB-2 HV is a powerful welding fume extraction unit for multiple welding torches
Recommended for
On torch / on tool extraction
6 to 10 welding torches
Heavy manual welding
Long manual welding runs
The MDB-2 High Vacuum with ControlPro is a central high vacuum filter system with integrated blower for connection to 6-10* extraction torches. This system is excellent performing, highly effective and self-cleaning.
This central filter system is recommended for heavy manual welding and long welding runs. Automatic filter cleaning removes the captured dust from the filter medium and drops it into the dustbin. This large dustbin has a connection lift ensuring no leakage of the hazardous dust and easy emptying.
The extraction capacity of the powerful 14,5 kW blower fan can manually be adjusted to need. The unit is standardly fitted with a Variable Frequency Controller to make this possible. Optionally, the extraction system can be connected to a WCS-Control Box and Welding Cable Sensors, this sensor detects welding activity and starts or stops the unit automatically.
Features
Central filter system for up to 10 fume extraction torches.
RamAirTM pulse amplifier for efficient cleaning and long filter life.
Low sound level of only 68 dB.
HMI with intuitive touch screen for easy insight in the filter system.
Extraction system can easily be relocated when the factory layout changes.
Dustbin level sensor optional
Filter control via intuitive touch screen
The MDB-2 High Vacuum with ControlPro is controlled by a ControlPro, featuring a HMI with intuitive touch screen. This makes operation of the unit very easy and provides insight in the filter system and e.g. initiate the cleaning cycle or simple adjustment of the weekly timer for auto start/stop. The ControlPro also signals when the filter cartridges reach the end of their lifespan.
MDB-2 High Vacuum with ControlPro Connect
The MDB-2 High Vacuum with ControlPro Connect is an extension of the ControlPro control panel. If your filters are steered by ControlPro control systems, Plymovent gives the option to extend it with ControlPro Connect. This is an advanced web portal that gives you the power to monitor, manage and control any number of filters at a glance from your PC, tablet or smartphone.
Low sound level
The MDB-2/HV PRO is remarkably silent with a sound level well below 70 dB(A). The blower is standardly placed in a sound absorbing box and the exhaust air is muted by a silencer on the outlet.
Fire prevention for the torch extraction system
The system contains a labyrinth SparkTrap, preventing sparks from reaching the filter cartridges. In addition, an optional Fire Suppression System can be installed.
Easily relocate the system when your workshop layout changes
In case of a relocation the extraction system is easily modified. The inlet has a quick connect coupling either on the left or the right side of the unit. Forklift holders are integrated at the bottom of the unit, as are adjustable feet to prevent instability of the extraction system.
* The maximum number depends on the specifications of the torch.
Didn't find what you were looking for?
Our experts will be pleased to help you find a solution for your unique situation! Click here to get in touch with them.
Physical dimensions and properties
Material (housing):
Electro-zinc coated steel (according to DIN EN 10152)
Colour:
Cover plates
Grey RAL 7035
Weight (net):
Base incl. filter module
150 kg
Blower incl. housing
250 kg
Capacity of dustbin
80 litres
Air inlet position
Left or right side
Filter cartridges
Filter material
BiCo spunbond polyester with PTFE membrane
Filter surface area
2 x 10 m²
Welding fume class
W3 according to EN-ISO 15012-1:2013
Filter class
M according to DIN EN 60335-69
Compressed air system
Required compressed air quality
Dry and oil-free according to ISO 8573-3 class 6
Required pressure
5-10 bar
Compressed air connection
8 mm push-in fittng
Compressed air consumption (per pulse)
35 nl
Volume of compressed air tank
10 litres
Activation of filter cleaning system
Pressure controlled, online / offline
Blower
Type
High vacuum side channel blower with pressure relief valve
Material
Die-cast aluminium
Power
12,5 kW at 50Hz
14,5 kW at 60Hz

The compact design of the MDB-2/HV PRO, in combination with a high air performance, is achieved by using 60 Hz fan technology. You must install the supplied VFD/Panel (frequency inverter) for 50 Hz power grids (e.g. in Europe) to have the motor run at 60 Hz frequency, thus getting 14,5 kW power.
Motor speed
max. 3360 rpm (adjustable by potentiometer) *)

*) Filter systems with VFD/Panel only
Negative pressure
Max. 35.800 Pa at 550 m3/h
Available connection voltages
• 380V/3ph/50Hz (435)
• 480V/3ph/60Hz (536)
• 600V/3ph/60Hz (636)
Performance
Extraction capacity
• 1000 m3/h at 14.000 Pa
• 850 m3/h at 23.000 Pa

Also refer to the performance chart on page 2 (Product Data Sheet at 'Downloads')
Options and accessories
LightTower
External light tower to be used as additional signaling device
Product combinations
SHIELD fire safety solutions
All components of SHIELD, except for the sliding valves
Ambient conditions
Max. relative humidity
80%
Suitable for outdoor use
No
Storage conditions
• 5-45°C (41-113°F)
• Relative humidity max. 80%
Scope of supply
ㅤ
Filter housing incl. filter cartridges, frame and compressed air regulation kit (CAR-KIT) – Dustbin – Blower – SparkTrap (spark arrester) – Panel (control panel) – HMI (Human Machine Interface) – VFD/Panel (frequency inverter)*) – Cable 15 m Panel to HMI – Connection and installation material

*) Except for article no. 0000118643
Order information
• 0000118635
MDB-2/HV PRO (435)
• 0000118548
MDB-2/HV PRO (536)
• 0000118638
MDB-2/HV PRO (636)
• 0000118643
MDB-2/HV PRO (without VFD/Panel)*)

*) An alternative motor starter to be arranged locally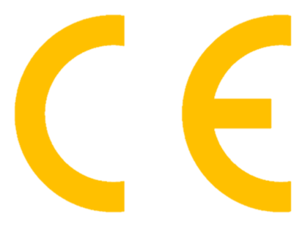 The MDB is in accordance with the following directives:
Machine Directive 2006/42 EC
EMC 2014/30 EU
LVD 2014/35 EU
ErP Directive 2009/125 EC