The Balancer 200 & 300 series is a balancer for a vehicle exhaust hose
The Balancer-200 & -300 series enable easy operation of the vehicle exhaust system. The balancer is strong, but lightweight. With the use of a powerful spring the balancer easily lifts the hose off the ground. This balancer has a cable length of 2-3,5 meters (6.5-11.5 ft.). The integrated safety wire is attached to the systems trolley or mounting device as additional safety feature.
So this Plymovent balancer can be the ideal addition to your vehicle exhaust system.
Recommended for
Fire stations
Emergency service stations
Military facilities
Garages
Vehicle workshops
All Plymovent STR or SBT rail systems, VSRX and drops
Features
Easy to install
Safe operation
Adjustable tension
Strong but lightweight
Closed housing
Wire length 2-3,5 meters (6.5-11.5 ft.)
BRL-300 & BRL-350
The BRL type balancer contains a ratchet lock. This lock can hold the hose in the desired retracted position.
This balancer needs a partner in crime
The Balancer 200 & 300 series can be attached to a combination of the following products:
Rail systems:
Booms / hose drops:
Didn't find what you were looking for?
Our experts will be pleased to help you find a solution for your unique situation! Click here to get in touch with them.
Physical dimensions and properties
Material
housing
reinforced glass fiber (PA)
Spring force
depends on balancer, see remaining specifications
Wire length
max. 3,5 m (12 ft.)
Max. angle from plumb line
45°
Ambient conditions
Max. relative humidity
80%
Storage conditions
• -5°C to +40°C (23-140°F)
• relative humidity max. 80%
Where used
All Plymovent STR or SBT railsystems, VSRX and drops
ㅤ
Scope of supply
The balancer is supplied as a complete product including safety wire and fire brigade snap hooks.
ㅤ
Order information
Article no.
see remaining specifications
Shipping data
Gross weight
2,2 kg (4.9 lbs)
Packing dimensions
100 x 175 x 225 mm
(4 x 7 x 9 in.)
Harmonized Tariff Code
84213925
Remaining specifications
Balancer BR-200/8- 17
Spring force
8-17 kg
(18-37 lbs)
Balancer BR-300/7- 12
Spring force
7-12 kg
(15-27 lbs)
Balancer BR-350/5- 14
Spring force
5-14 kg
(11-31 lbs)
Balancer BRL-300/7- 12 (with additional lock)
Spring force
7-12 kg
(15-27 lbs)
Balancer BRL-350/5- 14 (with additional lock)
Spring force
5-14 kg
(11-31 lbs)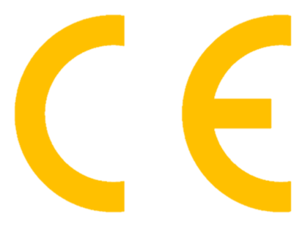 The Balancer 200 & 300 series is in accordance with the following directives:
and is in conformity with the following harmonized standard: