The Balancer-450 is used to lift and hold the extraction hose of the ground
The balancer-450 series enables easy operation of the vehicle exhaust system. With the use of a powerful spring the balancer holds and lifts the hose of the system. The balancer is designed to balance a load within 0-4,5 m (0-15 ft.) with a maximum angle of 30° from the plumb line. The balancer is equipped with a spring tension lock which holds the wire in extended position. The locking function can easily be turned on or off depending on area of use.
Recommended for
Heavy duty applications
Military facilities
Drive through vehicle test facilities
All Plymovent STR rail systems, CRS, VSRX, booms and drops
Features
Easy to install
Adjustable tension
Closed housing
Controlled retraction (HB only)
Handles heavy weight
Lock function
Wire length 4,5 meters (15 ft.)
13-16 kg lifting capacity
Micro switch ready
BRC-450/13-16-HB
The BRC-450/13-16-HB is a unique balancer integrated with a hydraulic brake, ensuring a soft close retraction until the balancer is completely retracted. This facilitates a safe retraction of the hose after disconnection without the risk of a hose flying back. The approximate retraction speed is 6 m/min. (20 ft/min) The BRC-450/13-1-HB is ideal in conjunction with the crab return system.
This balancer needs a partner in crime
The Balancer-450 can be attached to a combination of the following products:
Rail systems:
Hose reels:
Booms / hose drops:
Didn't find what you were looking for?
Our experts will be pleased to help you find a solution for your unique situation! Click here to get in touch with them.
Physical dimensions and properties
Material
housing
glass fiber reinforced polyamide plastic
Spring force
13-16 kg (29-35 lbs)
Dimensions
250 x 360 x 130 mm
(9.8 x 14.2 x 5.1 in.)
Wire length
4,5 m (15 ft.)
Max. holding power
20 kg (44 lbs)
Max. angle from plumb line
30°
Ambient conditions
Max. relative humidity
80%
Storage conditions
• -5°C to +40°C (23-140°F)
• relative humidity max. 80%
Where used
All Plymovent STR railsystems, CRS, VSRX, booms and drops
ㅤ
Scope of supply
The balancer is supplied as a complete product including safety chain and fire brigade snap hooks.
ㅤ
Order information
Article no.
see remaining specifications
Shipping data
Gross weight
5 kg (11 lbs)
Packing dimensions
400 x 300 x 150 mm
(15.7 x 11.8 x 6 in.)
Harmonized Tariff Code
84213925
Features & Benefits
Enables easy operation of the exhaust extraction system.
ㅤ
Handles heavy weight (up to 16 kg (35 lbs)).
ㅤ
The BRC-450/13-16-HB ensures a soft close retraction until the balancer is completely retracted.
ㅤ
Includes a balancer safety chain to keep the balancer secured.
ㅤ
Remaining specifications
BRC-450/13-16-HB
0000115287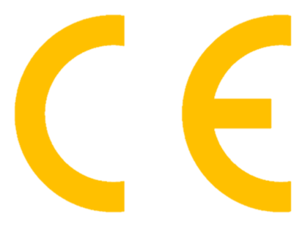 The Balancer 450 conforms to the following standard:
And is in accordance with the following directive: