The SIF is a central fan with an insulated case made for general filtration- and welding fume extraction systems
The SIF ventilation fans are designed for use as central fans. SIF fans are suitable in fully controlled central welding fume extraction systems or general filtration systems together with central filters such as the MDB or SCS. The SIF fans are available in 5 modules with power rating from 3 to 22 kW. These high-performance fans operate with a low noise level as it is mounted in a sound-absorbing case.
This fan needs a partner in crime
The SIF fan can be attached to the following stationary filter units:
MDB
Multi Dust Bank with a central filter and a dust barrel for heavy applications.
 
SCS
Self-cleaning central filter system for removing fumes released during welding, cutting and grinding processes in the metalworking industry.
Step up your game against welding fumes, dust and oil mist with one of these options
SIF-700; 3 kW / 4 Hp
SIF-900; 5,5 kW / 7 Hp
SIF-1200; 7,5 kW / 10 Hp
SIF-1500; 11 kW / 15 Hp
SIF-1800; 15 kW / 20 Hp
SIF-1900; 18,5 kW / 25 Hp
SIF-2000; 22 kW / 30 Hp
Features
Low noise level
Installation frame for easy installation
Controllable by frequency inverter
Direct mounting of duct silencer
Recommended for
Big general filtration systems
Extraction system with multiple extraction points
Removal of welding fumes, oil mist and dust
Didn't find what you were looking for?
Our experts will be pleased to help you find a solution for your unique situation! Click here to get in touch with them.
Physical properties
Material:
housing
steel with aluminium profiles and corners
Motor design
IEC 132 (WEG)
Design conditions
15°C (59°F) at sea level
Performance
Speed of revolutions
2900 rpm
Noise level according to ISO 3746 (fan without sound absorbing case)
refer to Product Data Sheet
Noise reduction of sound absorbing case
approx. 10 dB(A)
Electrical data
Connection voltage
400-690V/3ph/50Hz
Insulation class
F with PTC
Max. start/stops per hour
20
Ambient Design conditions
Max. relative humidity
80%
Storage Design conditions
storing temperature
5-60°C (41-140°F)
relative humidity
max. 80%
Options and accessories
Mounting frame
refer to Product Data Sheet for more information
Silencer (straight or elbow 90°)
refer to Product Data Sheet for more information
SIF Outdoor
Fans suitable for outdoor installation (rainresistant) Outdoor
rain cover over sound absorbing case, including coupler for duct or silencer
ventilation grids provided with rain cover
seams of the absorbing case being fully sealed (except for the inspection cover)
Operating temperature SIF Outdoor:
Scope of supply
Extraction fan in sound absorbing case - Key - Strain relief
Shipping data
Harmonized Tariff Code
8414.5940.90
Country of origin
Netherlands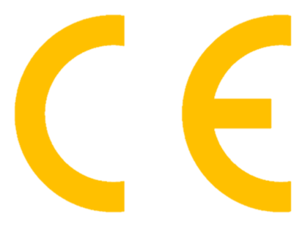 The SIF is in accordance with the following directives:
• Machine Directive 2006/42 EC
• LVD 2014/35 EU
• ErP Directive 2009/125 EC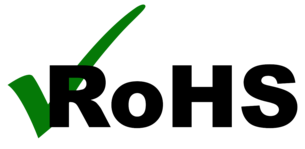 Directive 2011/65/EC (RoHS) valid as of 8 June 2011