The FAN 42 is an extraction fan used for small welding fume extraction systems
The FAN 42 is a wall-mounted extraction fan that provides extraction for plastic tube extraction arms: being part of a small central filter system; or connected to a 2 or 4 m extension crane (with or without filtration).
Find a friend for this (lonely) fan
The FAN-42 can be attached to the following extraction arms:
T-Flex CW (telescopic arm with counterweight)
For standard welding applications at workbenches and in small, fixed workingplaces. More precise positioning due to the counterweight.

Flex
Flexible arm for low to standard number of position changes.

UltraFlex
Ultraflexible arm for standard to high number of position changes.

SFD
The SFD is a wall-mounted filter unit for welding fume extractions systems.

SFS
The SFS is a wall-mounted welding fume extractor with a self-cleaning filter.
Features
Own mounting bracket
Low noise level
Efficient
Recommended for
A small welding fume extraction system
Welding processes with medium to high intensity
Didn't find what you were looking for?
Our experts will be pleased to help you find a solution for your unique situation! Click here to get in touch with them.
Physical dimensions and properties
Inlet diameter
Ø 200 mm (Ø 7⅞ in.)
Outlet diameter
Ø 160 mm (Ø 6¼ in.)
Weight (net)
34 kg (75 lbs.)
Performance
Unrestricted airflow
3000 m3/h (1750 CFM)
Noise level
72 dB(A) according to ISO 3746
Electrical data
Power consumption
1,5 kW (2 HP)
Available connection voltages
refer to Order information
Max. start/stops per hour
30
Ambient conditions
Max. relative humidity
80%
Storage conditions
storing temperature
5-45°C (41-113°F)
relative humidity
max. 80%
Product combinations
T-Flex/CW
telescopic extraction arm
Flex-3/4 (+ NEC-2/4)
flexible extraction arm (+ extension crane)
UltraFlex-3/4 (+ NEC-2/4)
ultraflexible extraction arm (+ extension crane)
Available options
Motor protection switch (MPS) for FAN-42:
208-230V/460V/3~/60Hz
MPS 2.5-4.0A
Thermal relay (NTR) for FAN-42: (CB / CB-WCS +)
208-230V/460V/3~/60Hz
NTR 2.3-3.1A
Scope of supply
Extraction fan incl. inlet and outlet flange - Flexible hose 1,5 m Ø 200 mm - Connection flange Ø 160-200 mm - Bush (2) - Hose clamp (2) - Hardware
Order information
Article numbers:
230V/3~/50Hz (235)
7906010050
400V/3~/50Hz (435)
7906010010
208-230V/460V/3~/60Hz (default: 460V)
7905220820
Shipping data
Gross weight
37 kg (82 lbs.)
Packing dimensions
800 x 1200 x 650 mm (31.5 x 47.2 x 25.6 in.)
Harmonized Tariff Code
8414.5940.90
Country of origin
the Netherlands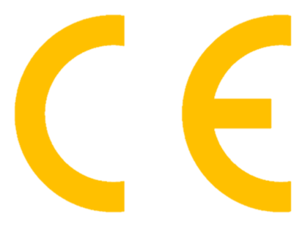 The FAN-42 is in accordance with the following directives:
• Machine Directive 2006/42 EC
• LVD 2014/35 EU
• ErP Directive 2009/125 EC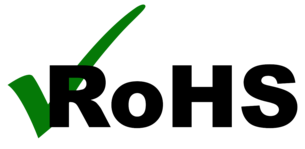 Directive 2011/65/EC (RoHS) valid as of 8 June 2011