The MNF is a portable fan designed for usage in confined spaces
Welding operations sometimes take place in confined spaces such as pipe structures or tanks. In these cases the use of a mobile extraction unit is not practical and the work location cannot be accessed with a fixed unit. The MNF can be combined with flexible extraction and exhaust hoses. Equipped with a 0.75 kW motor.
This fan needs a partner in crime
The MNF standardly comes with the extraction hose:
SUS 5 m
A flexible extraction hose used to extract welding fumes from confined spaces. This extraction hose can be extended with another 5 meters to reach a total of 10 meters!
Features
Portable
Efficient extraction
Recommended for
One extraction point for light to medium-intensity welding processes
Welding in confined spaces
Welding at excessive heights
Didn't find what you were looking for?
Our experts will be pleased to help you find a solution for your unique situation! Click here to get in touch with them.
Physical dimensions and properties
Inlet diameter
Ø 160 mm (6¼ in.)
Outlet diameter
Ø 160 mm (6¼ in.)
Weight (net)
17 kg (37½ lbs)
Performance
Unrestricted airflow
2400 m3/h (1413 CFM)
Net extraction capacity:
MNF + SUS-5/160
1300 m3/h (765 CFM)
MNF + SUS-5/160 + EXS-5/160
1150 m3/h (677 CFM)
Noise level (incl. SUS-5/160)
69 dB(A) according to ISO 3746
Electrical data
Power consumption
0,75 kW (1 HP)
Available connection voltages
115V/1ph/50Hz (115)
115V/1ph/60Hz (116)
230V/1ph/50Hz (215)
230V/3ph/50Hz (235)
400V/3ph/50Hz (435)
400V/3ph/60Hz (436)
Ambient conditions
Max. relative humidity
80%
Suitable for outdoor use
no
Storage conditions
Storing temperature
5-45°C (41-113°F)
relative humidity
max. 80%
Product combinations
SUS-5/160 (compulsary)
flexible extraction hose 5 m (16⅜ ft)
Available options
EXS-5/160
exhaust/extension hose 5 m (16⅜ ft) (max. hose length: total 20 m / 65⅝)
Order information
Article numbers:
7130800000
MNF 115V/1ph/50Hz
7130801000
MNF 115V/1ph/60Hz
7130200000
MNF 230V/1ph/50Hz
7130300000
MNF 230V/3ph/50Hz
7130500000
MNF 400V/3ph/50Hz
7130520000
MNF 400V/3ph/60Hz
Shipping data
Gross weight
20 kg (44 lbs)
Packing dimensions
500 x 600 x 500 mm (19⅝ x 23⅝ x 19⅝ in.)
Max. number/pallet
8414.5940.90
Harmonized Tariff Code
Netherlands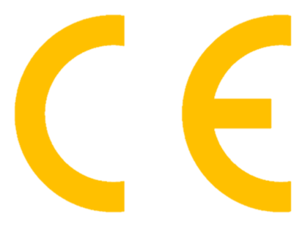 The MNF is in accordance with the following directives:
• Machine Directive 2006/42 EC
• LVD 2014/35 EU
• ErP Directive 2009/125 EC