The SFS is a stationary unit with self-cleaning filter
Recommended for
Medium to medium-heavy applications
Professional manual welding
Intermittent semi-automatic welding
Robotic welding
The SFS is a wall-mounted self-cleaning filter for welding fume extraction system up to 1200 m3/h. Typical uses are small extraction hoods or arms. The SFS uses the patented RoboClean for automatic cleaning of the filter.
Features
Long filter life
Heavy-duty external spark arrester for enhanced safety and easy maintenance
Roboclean automatic sectionwise cleaning of the filter cartridge with compressed air
This popular filter unit has a fan waiting!
The SFS can be attached on the following extraction fans:
FAN-28; Welding processes with light to medium intensity. Used for extraction arms with a length of 2 - 4 m
FAN-42; Welding processes with medium to medium-high intensity. Used for extraction arms with a length of 3 - 8 m (in combination with an extension crane)
A stationary filter unit alone, won't do much!
Combine the SFS with one of the following extraction arms:
Go above and beyond and extend the reach of your extraction arm
NEC extension crane: Extend the reach of your Flex and UltraFlex extraction arms with 2 or 4 m to a maximum of 8 m
Didn't find what you were looking for?
Our experts will be pleased to help you find a solution for your unique situation! Click here to get in touch with them.
Physical dimensions and properties
Weight (net):
Prefilter box
10 kg (22 lbs)
Supply cable (loose)
11 m (36 ft); without plug
Contents dust bin
18 litres
Filters
Material:
DuraFilter FCC-30
Phenol impregnated cellulose + polyurethane + metal
Filter surface area:
Pre filter
0,14 m2 (1.5 ft2)
DuraFilter FCC-30
30 m2 (325 ft2)
Treatment
SurfacePlus precoat on DuraFilter FCC-30
Filter class:
Pre filter
G2 according to DIN EN 779
DuraFilter FCC-30
M according to NEN EN IEC 60335-2-69
RoboClean filter cleaning system
Required compressed air quality
dry and oil-free according to ISO 8573-3 class 6
Required pressure
4-5 bar (1600-2000" WG)
Compressed air connection
Quick connect coupling ¼ in.
Compressed air consumption
Max. 60 nl/min. (depending on the degree of saturation of the filter)
Duration off-line cleaning cycle
Approx. 1 hour
Performance
Airflow
Max. 1100 m3/h (647 CFM)
Electrical data
Connection voltage
24 V AC
Ambient conditions
Max. relative humidity
80%
Storage conditions
• 5-45°C (41-113°F)
• relative humidity max. 80%
Product combinations
CB (compulsary)
control box
For more product combinations, refer to the table "Possible configurations"
Scope of supply
Filter unit - Supply cable 11m - Mounting plate - Prefilter box
Shipping data
Gross weight
81 kg (179 lbs)
Packing dimensions
120 x 80 x 120 cm (47.2 x 31.5 x 47.2 in.)
Harmonized Tariff Code
8421.39.2090
Country of origin
The Netherlands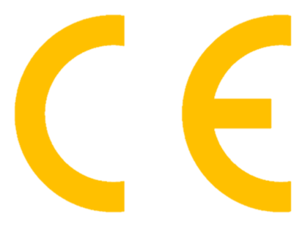 The SFS is in accordance with the following directive: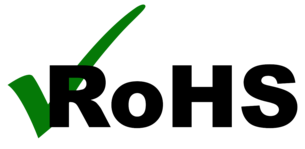 Directive 2011/65/EC (RoHS) valid as of 8 June 2011