The Motorized Hose Reel (MHR) for normal and light-duty vehicle workshops
If your workshop has a high ceiling to accommodate larger vehicles, you will need hose reels that can wind the hose all the way back on the reel. With no hoses hanging down you can also operate other appliances in the workshop such as cranes or lifts. With the hose out of the way it also limits potential damage to vehicles or personnel.
Recommended for
Use in general and light duty vehicle workshops with a low ceiling where overhead cranes are used.
Features
Easy to operate
Efficient exhaust extraction
Easy to operate
A number of control devices are available if you want a problem-free exhaust extraction system. Whether you choose a wall-mounted control unit, pendulum controls or even radio control, the motorised hose reel is easy to use and enables extraction of hazardous exhaust gases.
Efficient exhaust extraction
Whether you install a single hose reel with fan attached or a number of hose reels with a control system, the motorised hose reel offers an efficient exhaust solution. With a number of options you can determine the complexity of your system to suit your budget, always ensuring that the hazardous exhaust gases do not represent a risk for persons in the workshop.
New motor
The heart of the MHR features a new type of motor, a tubular motor which sits in the center of the hose drum. The motor compartment in the reel leg is sealed off with a branded service hatch, to protect electrical components but still accommodate easy service. The MHR comes in 850- and 1050-mm drum width and can be supplied with an optional automatic valve.
A hose reel alone, won't do much!
The Motorized Hose Reel (MHR) can be attached to a combination of the following products:
Exhaust hoses:
Nozzles:
Fans:
Didn't find what you were looking for?
Our experts will be pleased to help you find a solution for your unique situation! Click here to get in touch with them.
Physical dimensions and properties
Material
frame
textured powder coat galvanized steel
drum
textured powder coat galvanized steel and galvanized steel
Colour
frame
iron grey (RAL 7011)
drum sidewheels
yellow (RAL 1004)
Performance
110/120V
Lifting capacity (at hose diameter 150 mm (6 in.))
18 kg (40 lbs)
110/120V
Lifting capacity (at hose diameter 150 mm (6 in.))
18 kg (40 lbs)
Ambient conditions
Max. relative humidity
80%
Storage conditions
• 0 - 40°C (32 - 68°F)
• relative humidity max. 80%
Options and accessories
AD Automatic damper | MHR-CB | NRC-868 wireless controller | FHC handheld control | MSR-24/2 switch for automatic fan start and/or damper control
ㅤ
Scope of supply
Hose reel
hose and nozzle to be ordered separately
Order information
Article no.
refer to order specifications
Shipping data
Gross weight 850 / 1050
71 /75 kg (156 / 165 lbs)
Gross weight with AD
74 /79 kg (163 / 174 lbs)
Packing dimensions 850
1200 x 800 x 1145 mm
(47 x 32 x 45 in. )
Packing dimensions 1050
1550 x 800 x 1145 mm
(61x 32 x 45 in. )
Harmonized Tariff Code
84219990
Country of origin
The Netherlands
Features & Benefits
Integrated tubular motor
ㅤ
Easy installation and service by robust hatch with gas spring support
ㅤ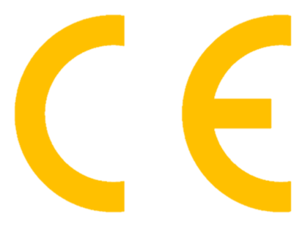 The Motorized Hose Reel (MHR) is in accordance with the following directives:
2006/42/EU Machine Directive
and is in conformity with the following harmonized standard:
EN 12100:2010
EN 61000-6-1:2007