The Spring-operated Extraction hose Reel (SER) is a hose reel to store your exhaust extraction hose
The spring-operated hose reel has proven its reliability as it has been used for many years in various vehicle workshops all over the world. Plymovent succeeded in improving the SER ever more especially against sheering what happens if the hose needs to be pulled sideways. The SER hose reel operates smoothly because of the spring balanced operation, which makes it easy to use. Simply pull down the hose and it locks in the desired position. Pull again and the hose rewinds to the adjustable end stop.
Recommended for
General vehicle application workshops where you can easily reach the hose
Features
Solid and maintenance free
Efficient exhaust extraction
Solid and maintenance free
The sturdy spring cartridge provides the power for hoses up to 12,5 m thereby covering a large operational area. The sealed drum means smooth operation and protects the hose from everyday wear and tear. The SER can be installed either on the wall or on the ceiling. For heavier hose a double spring version is available.
Efficient exhaust extraction
Whether you install a single hose reel with fan attached or a number of hose reels with a control system, the spring operated hose reel, offers an efficient exhaust solution. With a number of options you can determine the complexity of your system to suit your budget, always ensuring that the hazardous exhaust gases do not represent a risk for persons in the workshop.
This hose reel needs a partner in crime!
The spring-operated extraction hose reel (SER) can be attached to a combination of the following products:
Exhaust hoses:
Nozzles:
Fans:
Didn't find what you were looking for?
Our experts will be pleased to help you find a solution for your unique situation! Click here to get in touch with them.
Physical dimensions and properties
Material
frame
textured powder coat galvanized steel
drum
textured powder coat galvanized steel and galvanized steel
Colour
frame
iron grey (RAL 7011)
drum sidewheels
yellow (RAL 1004) or basalt grey (RAL 7012)
Ambient conditions
Max. relative humidity
80%
Storage conditions
• 0 - 40°C (32 - 68°F)
• relative humidity max. 80%
Options and accessories
Options and accessories
Automatic damper | MSR-24/2 switch for automatic fan start and/or damper control | hose stop
Scope of supply
Hose reel
hose and nozzle to be ordered separately
Order information
Article no.
Refer to table SHIPPING DATA on page 3 of the product data sheet
Shipping data
Gross weight
Refer to table SHIPPING DATA on page 3 of the product data sheet
Packing dimensions
Refer to table SHIPPING DATA on page 3 of the product data sheet
Harmonized Tariff Code
84219990
Country of origin
The Netherlands
Features & Benefits
Strong spring to wind the hose up and down
ㅤ
Adjustable hose stop bar
ㅤ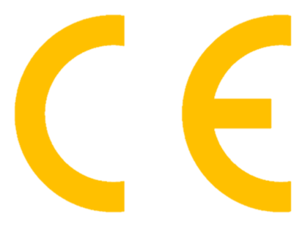 The Spring-operated Extraction hose Reel (SER) is in accordance with the following directives:
2006/42/EU Machine Directive
and is in conformity with the following harmonized standard:
EN 12100:2010
EN 61000-6-1:2007